In yet another goof-up, Snapdeal has delivered two huge 'marble stones' instead of iPhone Apple 4S, leaving another customer disappointed and angry. Darshan Kabra from Pune had ordered two Apple iPhone 4S on December 7, but instead of the smartphones, he received stones.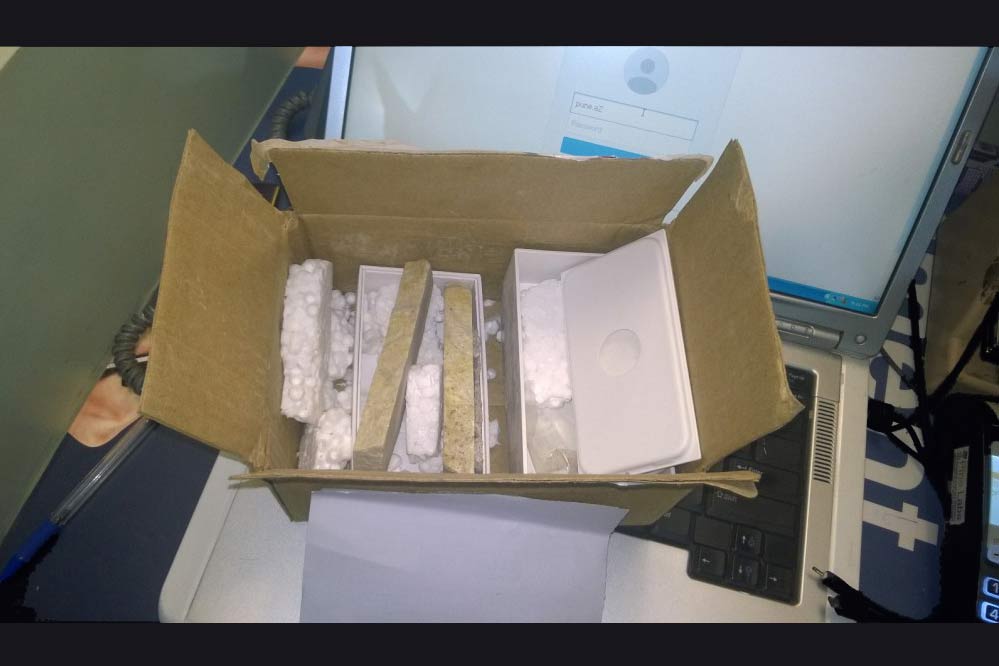 Kabra had chosen the cash on delivery (COD) option, and just to be sure, he opened the box in front of the delivery boy. Instead of his order, he found two stones in the box. He took the cash back from the delivery boy and wrote a letter to Snapdeal, and also asked the delivery boy to sign the letter. Kabra shared the letter with BGR India.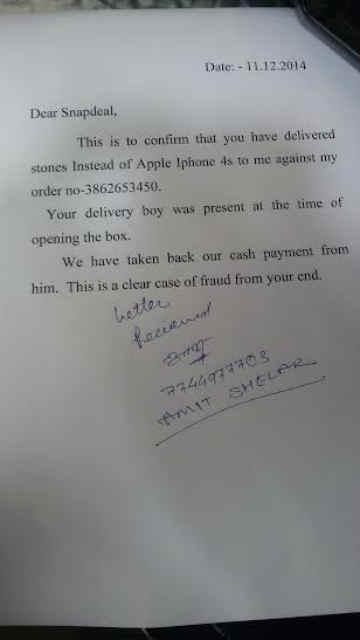 Snapdeal responded immediately with an apology letter and also assured him that the matter was being looked into:
Dear Darshan,
Thank you for contacting Snapdeal.com.
Please accept our apologies for the inconvenience you have experienced. Please note that your complaint against the order number (3862659450) has already been raised and we are working on the same.We will surely update you with the resolution at the earliest. Complaint Number: 13052788. We request you to bear with us in the interim.
Here's the receipt from Snapdeal:
Upset with the whole issue, the customer also told BGR India that he had faced similar disappointments before. Previously too, he had ordered brand new shoes from another e-commerce site, but was delivered used shoes instead.
This is not the first time Snapdeal has messed up with a delivery. Earlier, a person had ordered a Samsung Galaxy Core 2 via Snapdeal, but got a Vim Bar soap in the box. While Snapdeal is at fault again, it is not the only ecommerce site to mess up a delivery. Last month, a person who ordered a pen drive via Flipkart got sent an empty box, not once by thrice.