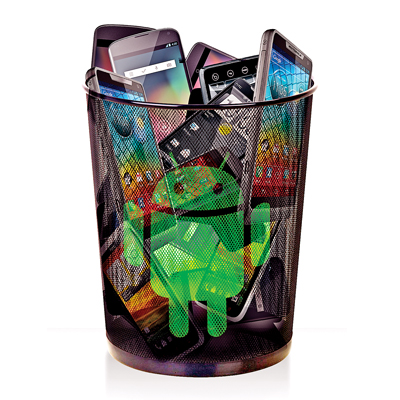 After rumours filling the airwaves for months, that Microsoft would either be buying or investing in Cyanogen, the companies have now confirmed that they have entered into a strategic partnership, in a joint press release on Thursday.
Cyanogen is known for one of the most popular Android-based operating systems and, later, for it's resounding critique of Google's iron-fisted rule over smaller contributing developers . Microsoft, on the other hand, has been making waves recently for attempting to capture Google's app market, by opening out its own apps to other platforms, as well as developing a Windows 10 build that can be installed on Android phones.
Under the partnership, Cyanogen OS phones will integrate and distribute Microsoft apps, including Bing, OneDrive, OneNote, Skype, Outlook and Microsoft Office. In turn, Microsoft will, as the press release states "create native integrations on Cyanogen OS, enabling a powerful new class of experiences." What exactly that could mean encompasses a wide range of possibilities.
What's most important though, is that this is an outright act of war by Microsoft and Cyanogen to take away Android from Google, something the brains behind Cyanogen have expressly said they're aiming to do. While there's no definitive timeline yet, we will likely soon see Cyanogen phones shipping with Microsoft's apps, rather than Google's. As for whether Microsoft might start adopting the Cyanogen OS, that's a bit iffy, considering the company'ss constantly expanding Windows-based Lumia series, but perhaps they will introduce a second line of smartphones soon?