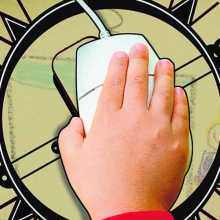 A day after e-commerce major Flipkart walked out from Airtel Zero, online travel services provider Cleartrip on Wednesday pulled out of Facebook- and Reliance Communications-promoted platform Internet.Org amid raging debate over Net neutrality.
Stating that it is "time to draw a line in the sand" Cleartrip said on micro blogging site Twitter, it was "pulling out of Internet.Org and standing up for Net neutrality". Commenting on the development, Cleartrip Chief Marketing Officer Subramanya Sharma said: "The recent debate around net neutrality gave us pause to rethink our approach to Internet.Org and the idea of large corporations getting involved with picking and choosing who gets access to what and how fast."
He insisted that in Cleartrip's association with Internet.Org, "there was no revenue arrangement between us and Internet.Org or any of its participants. We were neither paid anything, nor did we pay anything to participate".
"Additionally we don't make any money out of that product. Since there was absolutely zero money changing hands, we genuinely believed we were contributing to a social cause," he added.
On Net neutrality, he said: "We believe that the Internet is a great leveller and that freedom of the Internet is critical for innovation. Cleartrip is and always will be a fully committed supporter of Net neutrality." Earlier in the day, Facebook chief Mark Zuckerberg rejected criticism that internet.Org programme, which has RCom as a partner in India, was against the concept of Net neutrality.
"For people who are not on the Internet though, having some connectivity and some ability to share is always much better than having no ability to connect and share at all. That's why programmes like Internet.Org are important and can co-exist with Net neutrality regulations," he said. Internet.Org aims to bring 5 billion people online in partnership with tech giants like Smasung and Qualcomm. It offered free Internet access to 33 websites but raised quite a few eyebrows with free Internet activists saying that it violates the idea of Net neutrality.
The debate in India has also been triggered by mobile operator Airtel introducing an open marketing platform 'Airtel Zero', and TRAI's consultation paper on whether telecom firms can be allowed to charge different rates for different uses of Internet data like email, Internet browsing and use of apps like Whatsapp, Viber and Sky.
Net neutrality implies equal treatment be accorded to all Internet traffic and no priority be given to an entity or company based on payment to service providers like the telecom companies, which is seen as discriminatory.
Cleartrip's exit from internet.Org comes a day after Flipkart decided to walk out from Airtel Zero -- a service that is seen as sabotaging equal internet access for all -- even as the telecom giant continued to defend its stand.