Hot on the heels of the Mobile World Congress and CES at Las Vegas, LG offered a sneak peek of its big tech launches for the Indian market. The LG India tech show, now in its third edition was held in Delhi today and showed off LG's capabilities in the home entertainment, appliances and mobile devices categories. As expected, LG took the wraps off the LG G Flex 2, that we first saw at CES, the slightly overwhelming 105K OLED TV with its 266 cm screen, the LG Inverter V AC with its unique 'mosquito away technology' and the mammoth 1000-litre double 'door-in-door' refrigerator.
Larger than life:
If you have Rs 60 lakh in spare change, you might want to consider the world's first 5K television. Even as consumers are gradually making the shift to 4K TVs, LG has upped the ante with the launch of this massive 5K TV that takes 'immersive' to another level. A 266 cm screen, IPS 5K panel with 11 million pixels and a horizontal 5120 x 2160 resolution. The TV gets a leg up with a 7.2 channel sound system designed by Harman/Kardon that packs in a whopping 150W of sound. If the price is out of your budget then the 77 4K OLED TV might do the trick. Priced at Rs 15 lakh, this TV, with seriously deep blacks and life-like colours, also features sound designed by Harmon/Kardon and the all-new Web OS 2.0 for an enhanced 'Smart' TV experience.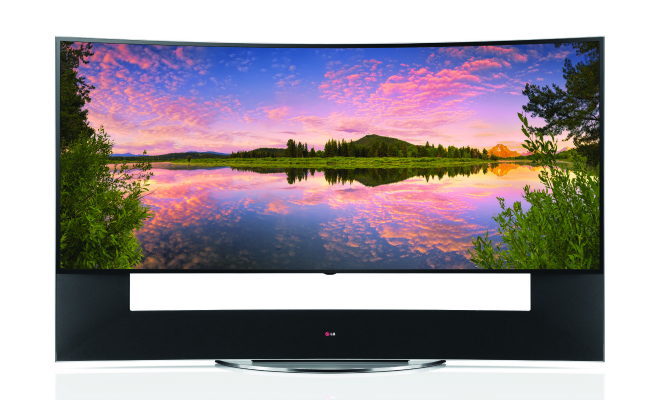 Bend it like LG:
LG's first G Flex device with a curved display didn't exactly set the sales charts on fire, but that hasn't stopped LG from unveiling a successor – the much improved G Flex 2. The G Flex 2 is a gorgeous blend of four distinct curves that lend this device its unique form factor. It doesn't just make the device easy to grip but the G Flex 2 also has excellent viewing angles on the 5.5-inch Plastic OLED screen. The camera is ridiculously quick and very selfie-friendly – it now supports gesture controls for selfies up to 1.5 metres; you might not need that selfie stick after all. The device also comes with a unique self-healing back cover that makes minor scratches disappear almost miraculously. The device is also a powerhouse – the first device with the new generation Qualcomm Snapdragon 810 processor (64 bit, Octa-core) and also comes with a handy quick charge mode that promises to fire up your device from 0 to 100% in 40 minutes flat. At Rs 55,000 LG seems to have priced the device more wisely than its predecessor.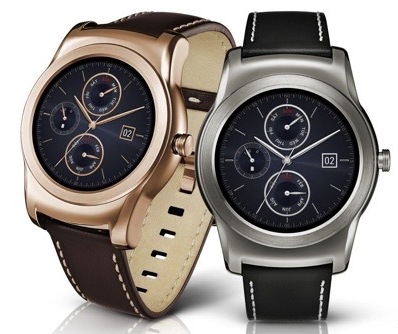 LG ups its wearable game:
We've been fans of LG's newest wearable – the LG Watch Urbane, since it debuted at the Mobile World Congress. It's easily one of the best looking smartwatches out there and can actually pass for a spiffy looking designer watch. There's a slightly bright gold case and a more sober silver case (you can play around with custom straps). It's not all form though; this device comes in two versions – one that runs on Android Wear while the other (The LTE version) sports LG's custom interface and also has its own SIM card slot. The Urbane is powered by a 1.2GHz processor (plus 1GB RAM) and also features 4GB of onboard memory. It sports the same plastic OLED display similar to the one found on the G Flex 2. At an expected price band of Rs 25,000 – 30,000 it might still be a tough sell for LG given that consumers are still playing the waiting game as far as wearables go.
Mid-market trio:
Much of the action in the smartphone space is in the fiercely competitive Rs 10,000 – 20,000 segment where finicky consumers want serious bang for their buck. LG has lined up three devices – the Leon, Spirit and Magna (priced between Rs 12,000 and Rs 18,000) in a bid to carve a 10% market share in the smartphone segment in India. The devices are bound to stand out in this cluttered segment with their 'slightly' curved form factor (the screens of these three devices are not curved though) and their striking IPS displays. All three devices come with Android 5.0 (Lollipop) out of the box.