The Blancos recovered from conceding an early goal to register a memorable success over an out-of-sorts Barca, leaving Luis Enrique with much to ponder.
For the neutral the match had a little bit of everything, while the opposing camps will also have taken plenty from the proceedings.
The Clasico threw up a whole host of important issues.
Messi needs to reinvent himself to regain his best form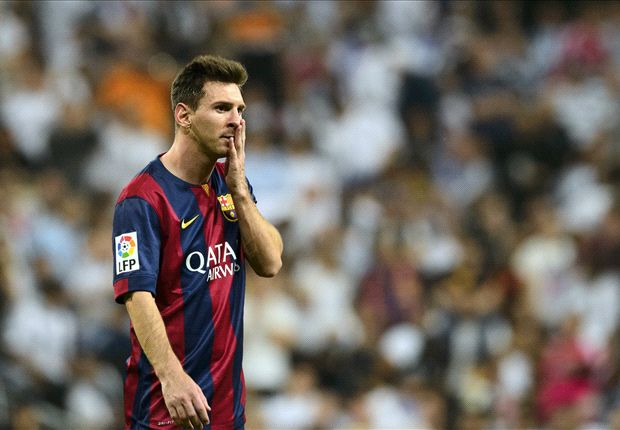 Lionel Messi has always been about more than just goals. While he stands on the verge of setting a record mark in La Liga, there can be no quantifying what he has supplied beyond the act of sticking the ball in the back of the net.
He has for many years now been the man around whom everything brilliant about Barcelona has been based. He was the go-to guy whether 2-0 down or 5-0 up, whether domestic dead-rubber or Champions League final. And, almost without exception, he delivered.
But the Argentine has hit a crossroads in his career.
And while for some that means looking for gainful employment in different colours, for Messi it is more about looking for new ways in which he can best serve Barcelona.
This season, he has been found in an altered role seemingly more by accident than by design. The desire to get more out of Neymar - and now Luis Suarez - was always likely to impact upon the 27-year-old somehow, but it has been as much in the phasing out of Xavi that Messi's starting position has slipped increasingly deeper.
With the trusty midfield leader taking a backseat more often than not this term, Messi has had to do more work for himself. No longer is he in the privileged position of having the world's greatest pass master carving open defences with perfect precision.
But much as any centre-forward starved of possession tends to go looking for the ball himself, Messi's tendency to come from deeper positions this term has felt more like a result of circumstance than that of any long-term plan.
And it has reflected in Messi's play. Even disregarding his goals statistics, this is not the player of old.
Far from taking it upon himself to feature more heavily as his team struggled at the Bernabeu, Messi went missing. And Luis Enrique needs to actively find a role in which his star man can thrive.
No longer the false nine he once was, the Argentine needs to discover a new way of playing, rather than a new style finding him. On Saturday he went looking for nothing, and nothing was Barca's reward.
Isco is too good for the subs' bench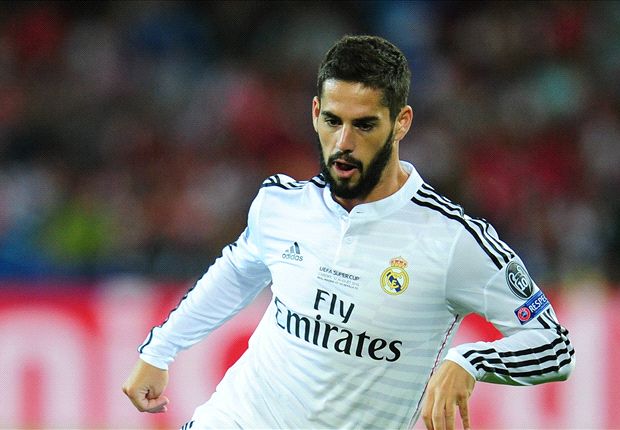 When any supremely talented footballer is snapped up by one of the game's giants, there is widespread fear that they will not be able to thrive on the shorter leash awaiting them on the grander stages.
Isco's case is symptomatic of the phenomenon of clubs with big budgets snapping up a rising star and not giving him the best condition in which to find his feet.
Two years ago, the Benalmadena native was lighting up La Liga and the Champions League alike with his sensational displays at the heart of Malaga's attacking approach. Under Manuel Pellegrini he started 46 games in 2012-13, paying the Chilean back with the kind of performances which persuaded Real Madrid to pay £23 million for his services.
On Saturday, the same Isco was very much on display. A fantastic performance combining grace, style and fantastic footballing smarts helped Madrid see off Barcelona with something to spare. Wherever good things happened for the Blancos, Isco seemed to be.
Yet this was only the sixth start afforded to the 22-year-old in 15 first-team fixtures this term. In an environment in which signatures are acquired and transfer fees agreed long before consequences are considered, Isco has found the arrivals of James Rodriguez and Toni Kroos to be of great detriment on a personal level.
When he scrawled his signature onto the contract Madrid offered him in the summer of 2013 he will have well known what he was signing up for. But one cannot help but wonder why he does not receive more game time when he possesses the ability to be the key contributor in games as big as the Clasico.
The absence through injury of Gareth Bale has opened a narrow window of opportunity for Isco. But money talks at Real Madrid, and as such it is hard to see him being afforded continued starts once the £86m man declares himself fit. When Bale is available, the Spaniard gets a first XI spot only once in every four fixtures.
Isco will return to the bench. Maybe not next week, and maybe not the week after. But soon. And it is hard not to feel as though he deserves an awful lot better.
Casillas is still as key as Cristiano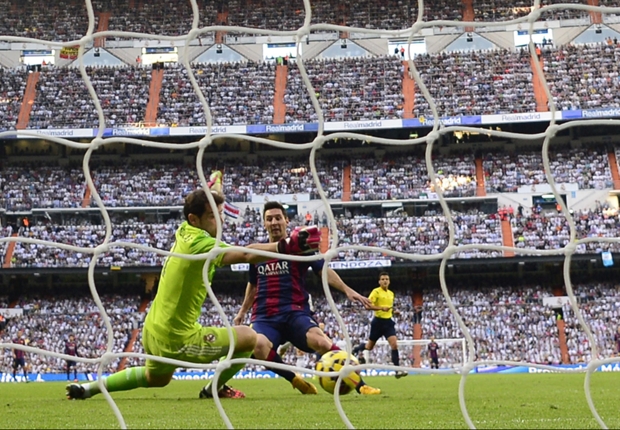 Top footballers thrive when conditions are put in place for them to succeed. Cristiano Ronaldo has achieved what he has achieved at Real Madrid thanks to the first team being tailored to such an extent that he can be allowed to excel.
But his equaliser at the Bernabeu on Saturday would never have happened had his side already been two goals down, and it was thanks to Iker Casillas that Madrid were still in touching distance by the time Ronaldo stepped up to the penalty spot in the 35th minute.
While the Spain captain has had a far from glittering 2014, or 2013 for that matter, he will remain a key cog in the Madrid wheel for as long as he is still being picked. Because while the conditions are in place for Ronaldo to shine at one end, so too are they set up for Casillas to claim his share of headlines at the other.
It has never been the modus operandi of Real Madrid to defend first and attack later, and that is what has made them the club they are. But it has also meant that for a period of decades they have been open to exposure defensively, and as a result Casillas has made a name for himself with some fantastic shot-stopping.
Even though he is far from the goalkeeper he could have become, he remains as crucial thanks to the volume of chances opponents continue to be afforded. Thanks to a couple of key stops on Saturday – most notably from Lionel Messi in the first half – Madrid only had one goal to overcome instead of two or three.
Question marks remain over the real reason he has been given the nod over Keylor Navas between the sticks, but now that he's number one he's as important as any other player to Madrid's hopes of success. Even Ronaldo.
All blocks and no brains at the back for Barca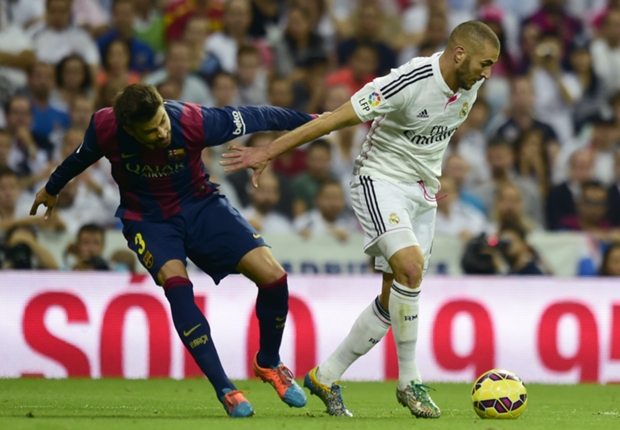 There's an old saying which suggests that the best referees are those you don't really notice. Many of the better spectacles occur when the man in the middle lets the game flow with little regard for how involved he appears to be. He officiates for the good of the game rather than for personal acclaim.
In many respects, the life of a defender can be looked upon similarly. Some of the modern game's most outstanding stoppers are those that go about their business with the minimum of fuss. They anticipate danger before it happens, phasing out opposition attacks before the crowd even gets a chance to get excited about the potential goal to come.
While the mastering of the art of a brave block has made a hero of many limited defenders, the very best in their position rarely let it get to that point. The need to throw your body on the line often comes from initially poor positioning or an error in judgement somewhere along the line. It is an admission of failure.
It is such shortcomings in the Barcelona back-line which have made liars of the statisticians this term. While the three goals they conceded to Real Madrid were the first they have shipped in nine La Liga fixtures, the quality of the defending has not tallied with the results.
Javier Mascherano is a last-ditch tackler supreme, reflecting his upbringing as a midfielder, while Gerard Pique too often appears to be an accident waiting to happen. Barcelona's best defender is arguably its attacking unit, for when the Blaugrana are hugging possession their underpar rearguard cannot be breached.
In their two major matches of note this term, Barca have shipped a total of six goals to Paris Saint-Germain and Real Madrid. Whenever a team has fancied its chances on the ball, opportunities have followed. Even Eibar could have had a couple of goals before they were eventually seen off last weekend.
Around £31m was spent on new defenders this summer, but Thomas Vermaelen is still not available yet and Jeremy Mathieu was bumped to left-back on Saturday. Meanwhile, accidents continue to happen at the heart of the back four.
The best form of defence is attack, particularly if you are Barcelona.
Madrid could be Clasico kings for some time yet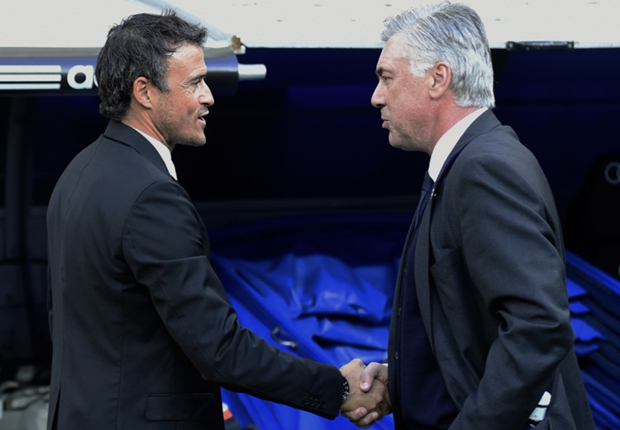 Real Madrid's success on Saturday narrowed the gap in the Liga table between leaders Barca and their closest rivals to a single point, but the trajectories of the clubs suggest it is the Blancos who have a significant edge at the moment.
Carlo Ancelotti's side are hitting their stride after a poor start amidst notable changes to their squad. They have netted 38 goals and conceded just six over the past nine games since slumping into the bottom half of the league after losing the Madrid derby to Atletico.
Their European form has been fantastic too, while there are no worries over first-team selection other than in the attempts to keep happy the likes of Isco, Asier Illarramendi, Sami Khedira and – upon his return from injury – Jese Rodriguez, despite limited game time.
"We're still growing!" warned Sergio Ramos via Twitter on Saturday night, and he wasn't kidding.
Ancelotti's current position is about as enjoyable as it gets in the stressful world of football coaching, but his opposite number's garden is not so rosy right now.
Luis Enrique knew he would have a job on to get Barcelona back to peak condition after taking over from Tata Martino this summer. Stripped of all assets in goal, lightweight at the back, ageing in the middle and in need of new ideas up top, this was a Barca side which needed its first large-scale revision in some time.
A result in the Clasico might have gone some way to buying him time in his attempts to turn a silverware-free Barcelona into a winning one again, but they were shown up to be some way short of Real Madrid's level at the Bernabeu. With changes needed in all departments, each will have knock-on effects elsewhere in the side, and that will not be to Enrique's advantage.
What we saw on Saturday may well become the norm for this season at least. Where Madrid are powerful and full of desire, Barca look slipshod and off the pace.