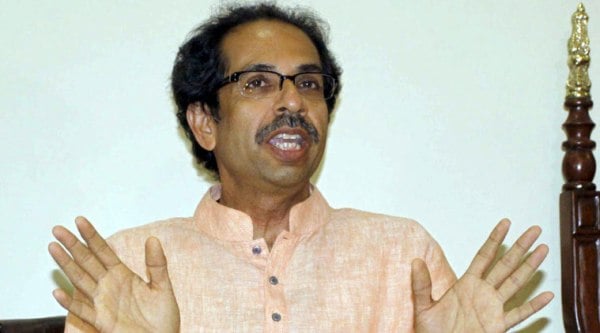 Shiv Sena chief Uddhav Thackeray is likely to hold discussions with senior leaders again this evening and announce the party's stand on joining the government.
Press Trust of India | Mumbai |
Posted: October 30, 2014 5:01 pm
| Updated: October 30, 2014 6:09 pm
with BJP. We fought elections separately. This happens in politics. But attempts have been made to erase the bitterness. If BJP is forming the government, it is our duty to extend best wishes to them," he said.
On whether Uddhav will attend the swearing-in ceremony for which he has been extended invitation, Raut said, "Please wait till the evening."
Earlier, in an editorial in its mouthpiece 'Saamana', Sena praised Narendra Modi and Fadnavis, saying the state can expect 'acchhe din' (good days) under them, but cautioned its former ally against accepting NCP's support.
"You (BJP) have come to power by promising to convert Maharashtra into a corruption free and a Congress-NCP free state. You (Devendra Fadnavis) come from the Vidarbha region where the NCP had carried out a huge irrigation scam. By taking NCP's support from the very beginning, questions have arisen on the sanctity of your government," the editorial on the eve of the swearing-in.
"The biggest challenge for BJP right now is to prove majority in the Vidhan Sabha. It is okay to say that you will form a minority government and even manage to run it. But running such a government is against the Constitution.
"(Sharad) Pawar has extended support without being asked for it, but will the (Devendra) Fadnavis government run with the help of Pawar's support?" it said.