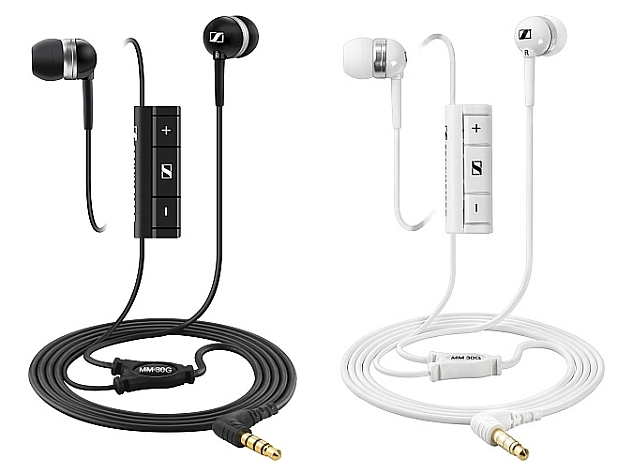 Sennheiser and Jabra have launched new headsets in India. Sennheiser on Friday launched the MM 30G in-ear headset at Rs. 3,999, while Jabra on Wednesday launched the Storm in-ear Bluetooth headset at Rs. 4,499.
The Sennheiser MM 30G is an in-ear headset specially designed for Samsung Galaxy smartphones, but is compatible with other smartphones as well. Coming with the option to choose between small, medium and large size ear sleeves, the headset integrates an in-line remote control with integrated omni-directional microphone, including volume controls and a multi-function button that lets users answer or end calls.
Pressing the Sennheiser MM 30G multi-function button once, twice or holding it for specified durations will activate other controls, such as voice commands, depending on the compatibility of the handset, with Sony, HTC, and Nokia handsets also listed.
The MM 30G is available to buy in two colour variants - Black and White - for Rs. 3,990 along with a 2-year warranty. It features a 1.2-metre cable, a 3.5mm plug, a 16ohm impedance, and a weight of 11 grams.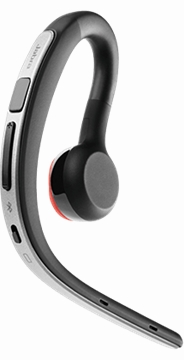 "The smartphone has become an integral part of everyone's daily entertainment source and communication on the go. Sennheiser being an innovator in the audio solutions space, has created the Sennheiser MM30G especially for Samsung mobile device users to ensure seamless communication combined with great audio entertainment experience on the go," stated Mr. Kapil Gulati Vice President- Sales & Marketing (Consumer segment) Sennheiser Electronics India Pvt. Ltd at the launch.
The Jabra Storm Bluetooth headset is available to buy from the company website.
Featuring the company's own 'micro POWER' technology for smaller batteries, the Jabra Storm is advertised as a smaller and lighter headset than headsets by other firms. The Bluetooth headset features a behind-the-ear style design along with 'Noise Blackout' audio technology via the dual microphones, and 'HD Voice' support. The headset also includes NFC (or Perimeter Pairing) and Bluetooth connectivity. Jabra says the Storm headset provides up to 10 hours of talk time, and up to 240 hours of standby time.
Earlier this month, JBL announced its collaboration with OnePlus, a smartphone maker, to introduce its JBL E1+ Earphones made exclusively for the company's 'One' handset.
The JBL E1+ Earphones feature PureBass technology and high frequency response. The red-coloured earphone with a flat wire design includes a frequency range from 10Hz-22000Hz. It also features an in-line three-button remote with microphone, which lets users answer calls, skip audio tracks and also take images. The JBL E1+ Earphones come with three additional pairs of rubber earplugs of different sizes.