You'd be forgiven for not thinking the iPhone 6 is particularly "chunky" at .27 inches thick, but that didn't stop Chinese manufacturer Oppo Electronics from one-upping it with its new R5 phone — now the slimmest on the market.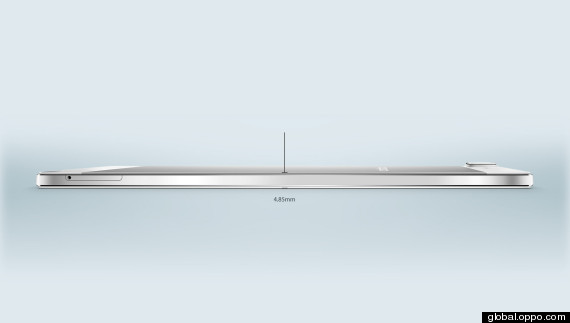 Coming in at a slender .19 inches thick, the R5 has been touted as the skinniest smartphone money can buy, and it's a hard claim to refute. It's thinner than...

Samsung's Galaxy S5, which comes in at .31 inches...

The HTC One M8 at .37 inches...

The Sony Xperia Z3 Compact at about .28 inches and...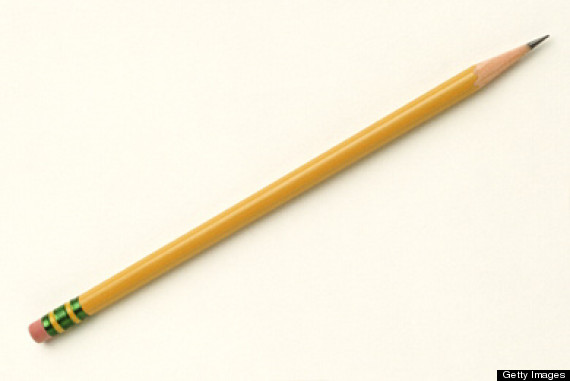 Your average pencil, which is about .26 inches thick.
While Oppo's phone is thin, looks can be deceiving: It's actually heavier than the iPhone 6 (4.6 ounces), Samsung Galaxy S5 (5.1 ounces), and surely a host of other smartphones at 5.5 ounces. It also lacks a Micro SD port and headphone jack, which means users who want to listen to music or take calls with earbuds need to use a micro-USB adapter or go wireless with Bluetooth, assuming they have compatible headphones.
That super-thin shell only fits 16GB of storage—a pretty major step back from the iPhone 6's maximum capacity of 128GB.
Don't be too bummed if your handset is significantly more robust than this one, though. Keep in mind that the difference in thickness between all of these phones is still pretty minor: close to the thickness of a dime or two.
"Thinnest" is also a title that tends to move around: In early 2013, the Alcatel One Touch was called the thinnest at .25 inches, but it was trumped a few months later by the Huawei Ascend P6 at .24 inches, and later, the Umeox X5 at .22 inches.
The R5 runs on ColorOS, Oppo's own operating system based on Android. Neither the operating system nor Oppo is well known in the United States, so you may have a hard time finding the R5 in stores when it launches in a few months. Oppo's own store locator digs up nothing in North America. Still, you may be able to find it online: It's set to retail for $499 off contract.