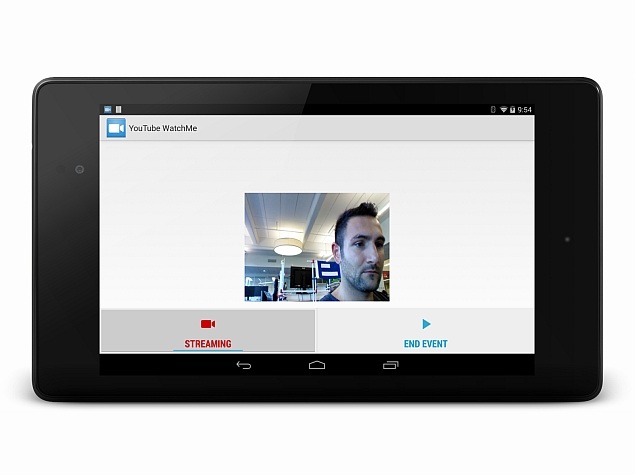 In a bid to make it easy for developers to create YouTube live-streaming or video broadcasting features to their Android apps, Google has launched the YouTube WatchMe for Android project, which essentially provides a template for developers to build on or integrate.
Google, with the introduction of the YouTube WatchMe for Android toolkit is aiming for lots more third-party app developers to integrate the feature in their mobile and tablet apps. The project, available on GitHub, includes a reference app featuring a simple interface for users to start and end broadcasting live content online with a press of a button.
The YouTube WatchMe for Android project essentially gives developers focused access to different different APIs such as YouTube Data API v3, YouTube Live Streaming API, Google Play Services and Plus API for live-streaming content, says the YouTube API blog post. The particular toolkit can be applied to video sharing apps, event-focused apps or whatever else the developer can think of.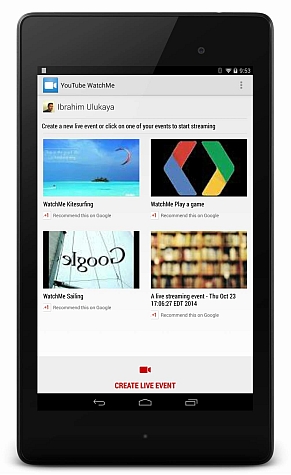 Notably, the Mountain View-based firm already offers live video streaming feature for event creators using custom encoders. Live streaming is also available in Google Hangouts feature. "YouTube WatchMe brings your app the same live broadcasting capabilities that you've seen in great apps like Live on YouTube - by Xperia and Re - by HTC," adds the post.
Earlier this month, Google announced that it would be shutting down its music discovery service, YouTube Disco, which was first introduced in 2010, by the end of this month.
The service was aimed at showing users a variety of audio tracks from the artist searched for on the page's search bar. Users could also search for songs, and see other songs by the same artist. The YouTube Disco service would then also show users the related audio tracks or select mixes of related music or related artists. It also let users play 'top hits'.