When Munna and Rancho are on sets along with their makers the conversation largely is around
Munna Bhai
and
3 Idiots
.
While shooting on the sets of
PK
, Rajkumar Hirani, Aamir Khan and Sanjay Dutt would indulge in conversation about Rajus' two films they have worked in.
During the discussion on the making of
Munna Bhai
, Aamir would always say how he would once like to do the role of the very famous Circuit.
Aamir has always liked
Munna Bhai
. He told Raju that if there ever was a third installment of the film he would love to play the role of Circuit. He thinks he would be the best choice for Circuit's role.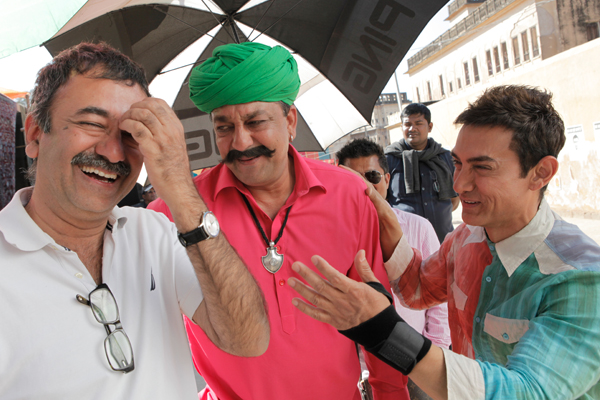 Raju has worked with both Aamir and Sanjay Dutt in his 3 block buster films. Aamir and Sanjay's friendship goes a long way back. The three of them had spent a lot of time together while on set and shared a great bond with each other.
The three of them even now are in constant touch. Sanjay has been writing letters to both Raju and Aamir to know on what's happening around and how the film is looking.
The spokesperson adds, "Aamir is often heard saying that he would like to do the role of Circuit. Aamir, Sanjay and Raju's comrade is very well known on sets which only makes them comfortable working together."